This site is dedicated to my daughter. It was her little question of, "Daddy, when can we get another fish tank?", that began the brain waves flowing. Combine that with a coworker that needed to clean up some garage space, and you end up with the tank that you will see on this site.
We began our journey on Saturday 6th of February, 2016. Me, being the IT person that I am, created this site on the 8th of the same month.
What you will hopefully find inside this site is a nice little tour around our tank and equipment. I will hopefully provide fairly regular updates as we progress.
I hope you enjoy your stay.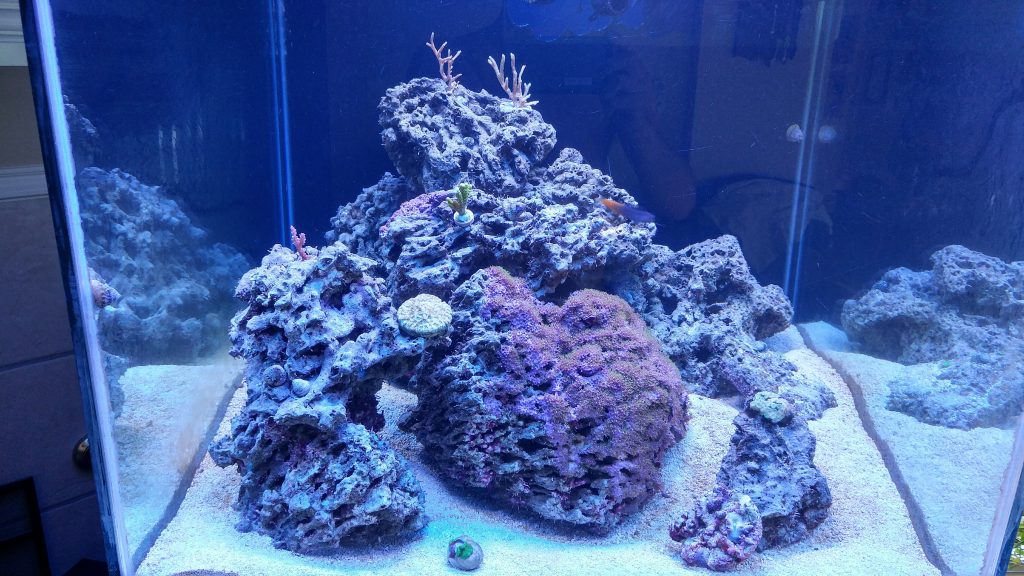 Quick Stats
Start Date: Feb 2, 2016
Tank size: 120 Gallon
Sump size: 40 Gallon
Tank Dimensions: 30″x30″x31″
Lighting: 8x 24″ T5HO
Estimated Turnover: 6,000 Gal/Hour (roughly 50x)